The 2010 round of

plot_wout_porn
has just finished and there's lot of fun things worth checking out if you haven't been over to the community already.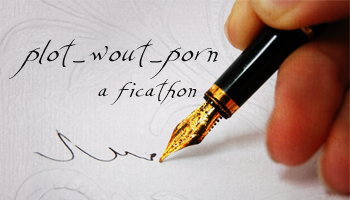 Check out the masterlist here!
I think it's going to run next year, so if you were worried about what sort of fics were welcome, definitely take a look-see at this round's entries. It's not as daunting as you might think!